I have always said that exceptional leadership is the MOST important factor in creating a successful business. Leadership is a skill that you may have naturally or you may have to learn, but it is always a skill that you can hone.
I have put together a 4 part video series on the leadership skills that every fitness business owner/manager should work on. Perfect these 4 skills and you will see business revenues jump!
---
"Automatically receive my latest blog posts.
Sign up at the top of the page!"
– Sherri
---
I get asked this question from fit pro owners and managers all the time:
"How do I transition from training clients to managing/leading my business?"
In this week's video I walk you through (in less than 4 min) how and why this is an incredibly important step to take in order to reach greater revenues.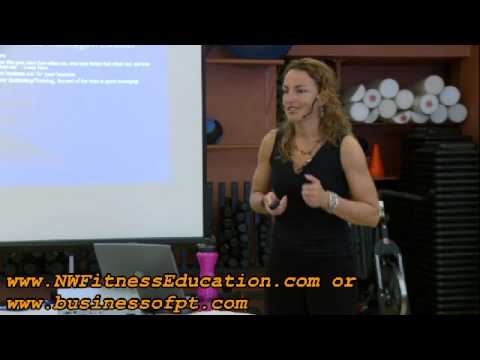 Stay tuned for next week's video on leadership!
Yours in health, fitness & business,
Sherri McMillan
---
With Guest Presenter Helen Vanderburg
(4 time winner of the CanFitPro Presenter of the year & 2005 IDEA Instructor of the Year)
1 Day Event
0.8 ACE, 0.8 NSCA and NASM TBD
Lunch Included
Live. Local. FUN.
Cutting Edge Info
Tons of Sessions To Choose From
Register today to get an automatic 10% discount.
---
Get information like this and everything you need to run a successful fitness business with the same system I wrote and use at our facilities every day…..
Hey did you know that I wrote the ONLY complete training business  system designed to help you run a million dollar personal training business?! You can have this same business system that will help you work SMARTER and generate HUGE profits like we do here at Northwest Personal Training. The fee to purchase the Business of Personal Training System can be made up within 1 month of increased PT sales and there are NO recurring franchise or licensing fees.A comparable business system in other industries would require an initial investment of tens of thousands of dollars.  
DON'T REINVENT THE WHEEL! Let us give YOU the systems that we know work!
---