Achieving Goals and Dream Life – Step Seven
As fitness professionals most of us our inherently drawn to learning more, helping more, practicing more….the same may not be true for our clients, but we really should encourage them to become lovers of knowledge just like us! That brings us to Step Seven of assisting our clients in achieving their goals and dream lives…..
Become a Lover of Knowledge –
SHARE THIS INFO WITH YOUR CLIENTS! THEY WILL THANK YOU 🙂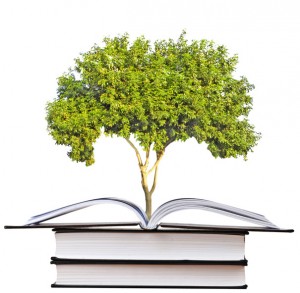 Many of us have spent the beginning parts of 2014 thinking about how we can resolve to be better, do more, or achieve greater things.  It's a perfect opportunity to review the critical steps to achieving your goals and dream life that we've discussed in the past 6 weeks.  You can view all previous steps here:
 Step 1: Lay out your goals
Step 2: Get physical
Step 3: Eating like a champion
Step 4: Realize your potential
Step 5: Be positive
Step 6: Surround yourself with positive people
Today's tip focuses on MCI, something I learned about from a former boss, David Patchell Evans, the founder of GoodLife Clubs, the most successful Fitness Club chain in Canada.  MCI stands for measurable constant improvement and "Patch" believes it's one of the keys to success.  The message is that it's important to always ask ourselves how can I be a better person, a better parent, a better friend, a better employee or business professional…basically how can I reach for my Personal Best.
And part of the process is to learn as much as you can about any dreams you have for yourself.  Remember, you can't do better if you don't know better!  Become a lover of knowledge – Be like Curious George and aspire to learn something new every day.  And the beauty of learning is it can happen in a variety of different ways through books, articles, DVDs, workshops, webinars, or mentors. If you want to improve your nutrition, start reading nutrition based articles, purchasing books on the topic, taking a healthy cooking workshop or hiring a nutrition consultant or registered dietitian to help guide you through the process. If you want to start exercising, read about proper conditioning and programming, purchase a DVD, take a practical clinic, or hire a personal coach or trainer who can hold you accountable and teach you safe and effective techniques.  If you want to excel professionally, purchase business books, take courses and find a mentor who can direct you. If you want to improve your relationships, read books on effective communication, take a relationship course or hire a relationship coach or counselor to help you and your partner create a stronger bond.
Learning can also happen through experience.  I tell my team this all the time.  If an opportunity is presented to you that you are not 100% confident about, say yes and then figure it out as you go.  It's the best way to learn.  As you research and learn about the topic, you will become an expert from this point forward.  Sometimes you just need to jump in.  Perfectionism is one of the biggest obstacles to success. It's the "Paralysis by Analysis" phenomenon – you aren't 100% confident, you don't have everything figured out, it's not perfect yet etc…so you do nothing.  Instead just do it, go, press start, jump in, figure it out!  Soon you will be well on your way to achieving your goals.
I know my specialty is in the exercise conditioning realm but as a personal coach, in order to help someone achieve their personal best, we have to consider all realms of a person…physically, mentally, emotionally, professionally, spiritually…Everything is connected.  How does it benefit someone if they are in great physical shape but struggling in every other part of their life?
Imagine where you would be today if you had started one year ago. Today is the day!
Stay tuned next week as we tackle Step #8.
Yours in Health, Fitness and Business,
Sherri McMillan
PS. Check out this article that I wrote for PTontheNet on marketing ideas you could start in 2014!
Want to take your business to the next level? Good news!  I recorded 10 hours of DVD quality video where I walk you through tons of internal & external marketing plans and ideas and show you what you really need to know about opening or running a personal training business. 
How to and when to open a Personal Training Studio
Important information about financing a Personal Training Studio
Developing Leadership Skills
Creating and maintaining Marketing Plans
Ready to use Sales Systems
How we Retain Clients
Building an exceptional Customer Service team
The value of multiple Profit Centers
All the handouts to go along with the video!
AND…through January 31st you can get an automatic $100 off this DVD Series!  
AND…if you love the DVD Series so much that you want to purchase the full Business of Personal Training System….we will put the full price of the DVD Series toward your purchase of the Business of Personal Training System.
AND…if you love the DVD Series so much that you want to purchase the full Business of Personal Training System….we will put the full price of the DVD Series toward your purchase of the Business of Personal Training System.
Go HERE for more info and to purchase.  Have questions before purchasing? Email shantina@nwpersonaltraining.com
[youtube]http://youtu.be/qMF5WnXM694[/youtube]
Hey did you know that I wrote the ONLY complete training business  system designed to help you run a million dollar personal training business?!  You can have this same business system that will help you work SMARTER and generate HUGE profits like we do here at Northwest Personal Training. 
The fee to purchase the Business of Personal Training System can be made up within 1 month of increased PT sales and there are NO recurring franchise or licensing fees.  
A comparable business system in other industries would require an initial investment of tens of thousands of dollars.  
DON'T REINVENT THE WHEEL!  Let us give YOU the systems that we know will work.
Also, sign up right here on my blog to receive my FREE 20 min streaming video where I reveal my top 5 revenue generating secrets. This video WILL help you bring in more clients and more revenue.  Don't miss it!